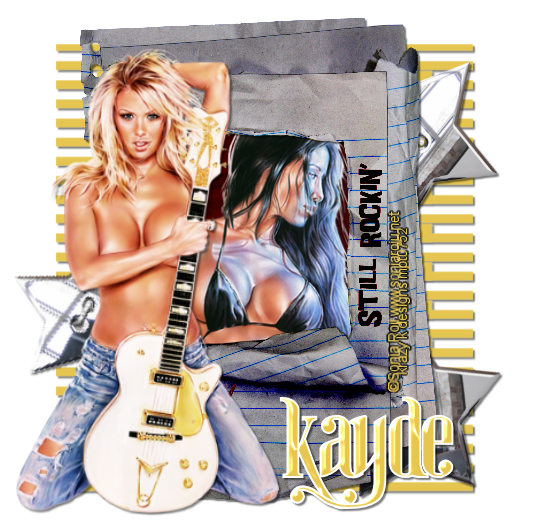 YOU WILL NEED A WORKING KNOWLEDGE OF PSP.

SUPPLIES NEEDED:
I'm using the wonderful art of Sonia Roji.
You may purchase a license to use the art here.
Scrap kit of choice: I'm using the Hard Rock Momma Sampler by Designs by Helly.
Font of choice: I'm using 'ginebra bolds'.
Mask: Wescotlass Tutorials WSL_Mask183
Eye Candy 3.1 Glass
Made in PSPX1
Open a new 600x600px canvas and flood fill white.
Pick out a color from your tube and fill a NEW layer.
Open your mask on this new layer.
Layers->Load Mask WSL_Mask183.
Merge Group.
Now open your paper element and paste as new layer.
Open your first tube and place it behind the paper layer.
Erase everything outside the frame.
(anything that might show behind the paper)
Open your elements and place where you wish.
Now open your main tube and place as a new layer.
Add drop shadows to your layers.
Add your name.
We'll use Eye Candy here and as always I'll use these settings.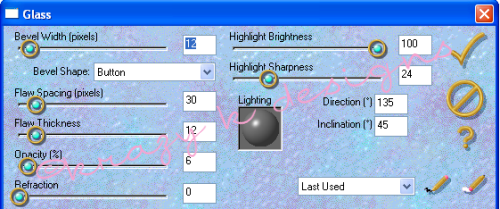 Add a drop shadow to your name
And don't forget your copyright info!!!
Crop off the excess and save as png format.
(with or without white background)